Matts thoughts for the day on the economy, marketplace and websites…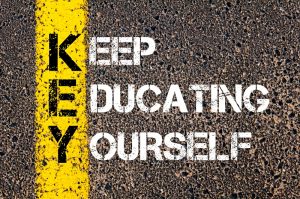 Wow, what fascinating times we live in. No one has seen times like this – entire economies and businesses put on hold or completely shut down – massive sudden share market crash to lows in March and then one of the most largest bear market rallies back up again in record time – up over 30% from the March lows.
There are lots of articles like this out there:
Wall Street's Bulls Drive Epic Market Split From Grim Reality (Bloomberg)
"Markets and the economy have grown more and more disconnected
Stocks on average bottom 5 months before a recession ends"
I wish I could believe this is going to be a perfect V-shaped recovery but we still need to be cautious. Even with the massive fed stimulus plans there is so much potential economic damage happening, no one can really know whats going to happen here – I'm personally taking one day at a time  – and just feeling amazed at watching world events roll out –  we are literally living in a time of history being written that will be talked about for decades to come.
The Recovery Theories…
There is lots of discussion about V-shaped recoveries vs U-shaped vs W-shaped vs sideways vs worst case scenarios like depressions etc. Just remember that this will one day pass and the economy will bounce back.
A New Idea…
One interesting new theory is a K-shaped recovery which actually makes a lot of sense. The underlying economy may resemble the shape of the letter "K".
The premise: not all businesses will return at the same pace and magnitude. Some sectors are more impacted than others by the shutdowns and will take much longer to recover.
So a K-shaped recovery will occur where the upper side of the K are sectors that go up, like Technology and Health Care (two of my favourite sectors).
Then the lower side of the K are sectors that go down, like over leveraged business, small businesses affected by lockdown, and big industries/sectors like Malls, airlines, tourism, car sales.
And Then This Headline Turned Up This Morning!…
America's biggest mall operator surges 15% after revealing plan to reopen 49 malls this weekend (Business Insider)
"Shares of Simon Property Group surged 15% after CNBC reported that the company plans to reopen 49 properties across the country this weekend.
America's largest mall operator will be opening a combination of malls and outlet centers this Friday through Monday after being closed since March 18 due to the coronavirus pandemic."
It's not just that the malls are opening back up but that the shares in the face of a very serious recession RALLIED +15% in one day.
Food For Thought?…
As the Bloomberg article above states:  "Stocks on average bottom 5 months before a recession ends".
I know it doesn't really make sense in light of what we can see with our own eyes – mainly entire cities and most bricks and mortar business empty or closed up but hey, food for thought!
Keep safe, healthy and positive!
Matt Raad
Thought For The Day…
"It's never paid to bet against America. We come through things, but its not always a smooth ride."
–       Warren Buffett