Digital Marketing, Website Investment and Website Design Courses
The best way to feel secure about your future is to be prepared. Matt and Liz's practical online courses focus on digital skills that are highly valued and can generate real income and profits through starting, running and buying websites.
Learn How To Generate An Income Online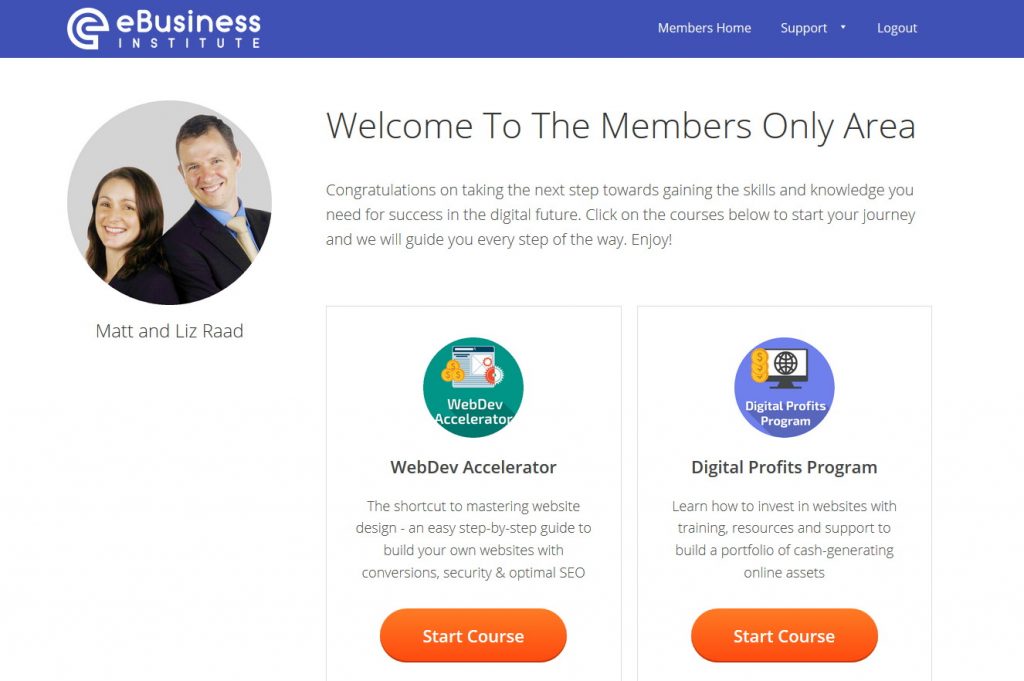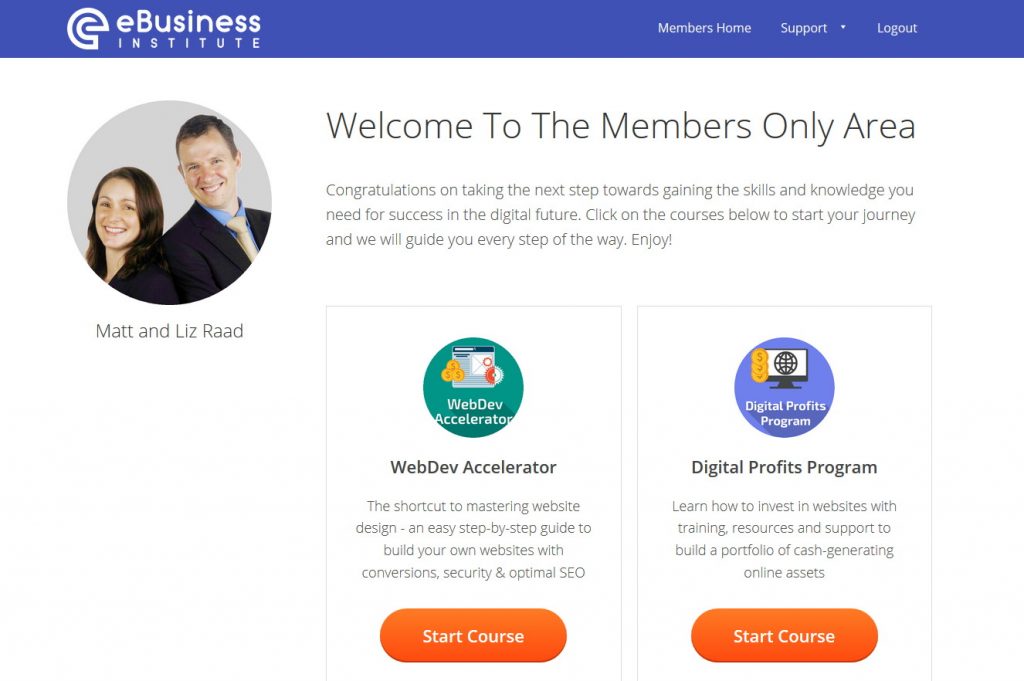 Our online digital courses will guide you step-by-step through everything you need to know to successfully build, buy and renovate websites, and use digital marketing to generate online income from around the world – even if you are complete beginner.
Our training focuses on the most valuable skills you need – the ones that actually make you money!
So if you feel like you missed the internet boom or you aren't yet making a full time income from your online business – then this is your chance to catch up and learn the secrets to creating a successful and future-proof income stream in the new digital age.
FREE Buy Websites Masterclass - Foundational Digital Skills
The simplest way to get started and learn the methods, techniques and skills for the world of online investing.  Discover the possibiliites for making money online and be inspired to begin your education as an online entrepreneur.  See how our graduates generate $1,000 to $10,000 per month with businesses by building and managing websites for local businesses, or through a portfolio of semi-passive websites.  
Perfect for beginners as you will see how Digital Marketing works practically online.  
Course Details:
90 minute short course
Delivered online
WebDev Accelerator Web Design Course - Perfect For Beginners
Build Your Own High-Performance Websites - Without Being A Tech-Wizz Or Programmer!
You'll learn how to build a $3,000 website quickly and easily – in days, not months or years! Step by step training designed for beginners delivers digital skills for future security and income.
Set yourself and your kids up for life!
Course Details:
10 day short course
Delivered online
Access to course materials and coaching support
Digital Investors Program - Website Flipping Course
Comprehensive home study program on how to buy a portfolio of automated websites.
Learn How To Buy Websites for a new digital income stream – this online course gives you step by step training on how to Buy, Renovate and Sell Digital Real Estate.

The Digital Profits Program is designed to give you online business skills for life that will ensure you have control over your income and digital investments and the knowledge to buy and sell websites profitably.
This program is only opened for new enrollments at set times and events throughout the year. Please visit the eBusiness Institute of Australia for full details of this course.
Course Details:
Signature Course – 12 months (part time)
Delivered online
Access to course materials and coaching support
Monthly live webinars and annual summit
Matt and Liz Raad's Private Coaching Program
High level coaching and mastermind program – by application only.
Our private coaching is designed to accelerate your online results by having Matt and Liz work with you personally on your online business and strategy, hold you accountable to your goals and give you access to close-knit community of online entrepreneurs.
This program is opened only once a year for applications from students who have completed the Digital Profits Program or have attended our 3-Day Digital Profits Workshop.
Course Details:
Premium Course – 12 months (part time)
Delivered online and live coaching
Access to course materials and private coaching support and mentors
Weekly live webinars and intensive training days
Course Certification:
Receive your certification in the following digital marketing skills: