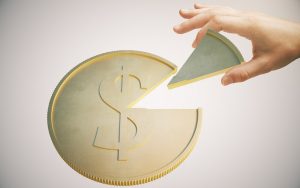 For those of you who know us, we love to teach people how to buy and sell websites for profit. And even though the world has seen some challenging times so far in 2020, we've seen many of our students flourish and make more money than ever with their online businesses….now, there's another easy way to make money with your digital skills that maybe you have not considered before – Revenue Share Deals!
Today I wanted to share with you this unique twist to how you can earn more money online with your new digital skills. Doing revenue share deals with other people or businesses can be quite passive and very lucrative over the long term.
This is a very simple method, but might be something you haven't even thought of yet. The foundations that we teach are still there – but coming from a slightly different angle might give you an edge that maybe you have found challenging before.
There are plenty of opportunities out there for online revenue sharing. Get your creative hat on and open your mind up to how you can start earning extra income for you and your family.
Revenue Sharing: A Lucrative Online Business Model You May Not Have Considered Yet
If you already have an online business of building websites for clients (or offering digital marketing), then the simple revenue method is to charge a flat fee, or a monthly ongoing fee. This works well, and we have many students earning 5-figures a month doing this.
But there is a third way of making money from your digital knowledge, and that's where you share in a percentage of the client's revenues that you helped generate through your digital skills. This is called Revenue Share. A typical way this may work is if you are working with a bricks and mortar business on their digital strategy or helping them build their business website and you say to the business, "Okay, what's your base revenue now? How about you give me 10% of any profits I can help you make above that amount?"
Its a fantastic win/win situation for everyone! You generate more leads or business for them often quietly in the background – so they don't need to put in any extra efforts or money and you get to share in any upside that you help create in their business.
So if you turn someone's revenue from $10,000 a month to $11,000 a month, and they give you 10% of that increase, that's a $100 a month, just for doing some tweaks on their website, or some SEO etc.
Let's think a little bigger with this – what if we added some zeros to this figure? Just scale it up a bit. You get 10% of $10,000 a month from a few businesses, that will become a nice income stream.
Or if the business turns into a $100,000 a month business you can earn big money from this. And this is a strategy in itself – getting a percentage ownership of a fast growing start up business that can be grown online with the help of your digital skills.
For Revenue Share deals, you're dealing with businesses money, so make sure you document the terms. But this is definitely something to consider because rev-share deals are becoming very popular now.
How to Track Your Revenue Share Deals…
How To Structure Revenue Share Deals
If you're looking to structure a Revenue Share deal with a client, then there's many systems available now to verify.
You should include an audit provision within your contracts. So the audit provision means that you're allowed to send in some accountants to go and check out their financials. If the accountant finds that there's a certain difference in the percentages they've reported, then there can penalties etc. That's getting technical, but there's another alternative.
Think about affiliate commissions, that model's very similar to rev-share, but at a different scale. If you use a system like Salesforce, or Infusionsoft, etc., anybody who signed up for an affiliate in those systems can see exactly what sales have been made. These systems are built that way to track the data. So, don't over-complicate it. Find a system that already does it for you and just put that in place.
There's a lot of affiliate tracking software out there. I wouldn't recommend Infusionsoft if you're a beginner because it's very complex. We have two dedicated technical people that help us with Infusionsoft because it is so complex.
But the good news is there's some really good affiliate tracking software out there, so you can easily track links that are clicked. That's one way that you can more easily work on affiliate rev-share deals. Be aware there's lots of different ways that you can set up rev share deals and sometimes you need to get creative.
Implementing Rev Share into your existing Digital Marketing skill set
If you've have studied digital marketing with us at our eBusiness Institute, then you should already have the skills to implement affiliate rev-share deals. You might want to read the story of one of our students, Pete who used this rev-share model to create himself part ownership of a million $ business, and that is now giving him a very nice cashflow.
Another great example of Revenue Share is a digital marketer friend of ours who already owned a big digital agency worked with a new e-commerce start up in the USA which sold very specific household furniture items online. As an incentive to really get this website launched and growing quickly he was offered a percentage of ALL sales made. This inspired him to work hard at testing and tweaking the website to maximise sales and growth and this website became hugely successful – it went from zero to $300,000 days in record time. He now gets a percentage of that so he is very happy!
Adding Payment Plans to Increase Monthly Website Sales
Here's one of the simple strategies he implemented to increase monthly sales: he simply added an option of payment terms on the website. Allowing people to pay off their $600 piece of furniture in instalments boosted their sales even more.
Of course these days payment plans are much easier to implement on a website. With online payment providers like Afterpay (and all those new buy now pay later e-solutions that are around), it doesn't have to be hard. You can use one of these online payment systems for a small fee. It's quite simple and you can implement it straight away. So it doesn't have to be hard, and it can increase your revenue share deals quickly.
Setting Up Revenue Share Deals: The Most Important Tip:
At the end of the day, if you're going to do rev-share deals with businesses, the best advice I can give you is to work with people you trust and like.
If you're looking for a way to increase your cashflow and work from home online, then check out our free digital marketing training webinar. We've helped many students from all around Australia replace their full-time income by creating online businesses that work.