How To Buy Websites For A Profit In These Tricky Times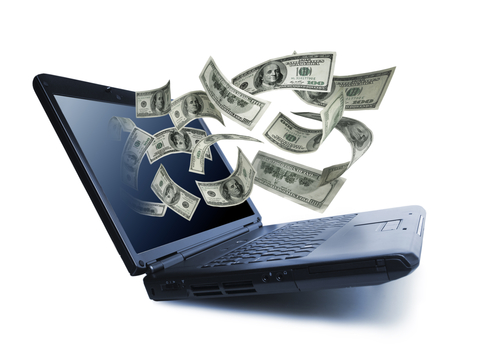 Some interesting and positive opportunities from the buying online business space may be presenting themselves now.
I have been doing calls with our private coaching clients this week and website buying bargains are already starting to appear.
Buying A Website For A Bargain Price
Mother and daughter team Eva and Alana just bought a great website off Flippa that 3 weeks ago was being advertised for $7000.
Alana noticed the seller just recently dropped it to $4000.
It is in a great niche, it is 5 years old, it has good traffic and most importantly has lots of renovation opportunities. It will become a great long term passive website to own as part of a portfolio.
So Alana contacted the seller.
She negotiated, he said he would take $2500 for the website.
She kept negotiating – she got it for $2000 – plus he threw in two more related websites as well! Nice one!
Just like the share market when things get bad, real bad, good and wonderful website assets are being panic sold off for instant cash. And when you see people panic selling on the share market you know things are getting bad and sure enough you will start to see the same thing happening in the buying and selling website marketplace. Although there is usually a lag with distressed website sales, distressed real estate sales and distressed business sales because the share market is a leading indicator so it usually bottoms first.
BUT, if you have a long term strategy it is in times like this you can really set yourself up for the future, yes fortunes are still made in recessions because good assets become cheap as people sell up for cash.
WHAT YOU CAN LEARN IN THE CURRENT MARKET

I follow the share market closely, not just because I am an investor but also because it can be a useful indicator of what happening out there in the economy.
Monday's close on the S&P500 was the lowest in 3 years. That brought the damage from the Corona selloff to 34%. All taking place in less than a month's worth of trading days. Tuesday saw the major indices rally 9-11%. This morning up again 1-2%
Some are saying that may have been a signal that much of the "forced" selling is over.
Historically it is generally observed that when sharemarkets have a sudden and dramatic fall of 30% there can often be an equally swift initial rally back up – but be careful – it doesn't go all the way and often plummets to new lows!
That's when the mindset of "depression" sets in and people really panic sell or totally give up.
Since this is not a typical crash then we may not see the typical rebound. Anything could happen here since pandemic plus closing down pretty much most businesses and switching the economy off is not typical – its not going to end well in my opinion.
Hopefully, and best case scenario is that this all ends way quicker than we expect.
There is some hope there actually because we can look at China – they appear to be starting back up again and their sharemarket has not crashed as much.
SO WHAT CAN WE LEARN?
How the share market reacts to upcoming disastrous corporate earnings and unemployment figures is the big unknown here – has it already factored it in? Or has the big decline only just got underway?
In the US we have a series of horrendous numbers about to hit the market, starting with a 3 million Weekly Jobless Claims tomorrow.
The GDP forecasts released by Goldman Sachs are -6% and Q2 is expected to come in at -24%.
Unemployment rate? Forecasts are from 9% to 30% unemployment!
Uh Oh, these are seriously bad figures!
But one surprising good figure out of the US – new home sales are still holding up surprisingly well – in February 765,000, the best since July 2007. This is on a signed contract basis (since the GFC there has been a shortage of new homes in US). Ahhh, but lets see March figures when they come out…
And the other good news is that there are many predicting an exaggerated and quick "V" shaped recovery for the economy once the pandemic passes.
It's possible the website buy of the century is setting up?
But I wouldn't be rushing out there to buy websites just yet – lets see what unfolds over the coming days and weeks.
THE NEW TREND TO ONLINE BUSINESS

One definite big trend we are seeing unfold – everyone is on the internet now and online browsing is already up 30%!
As we have talked about many times at our events, local businesses are suddenly understanding the critical importance of getting an online presence asap.
I find it interesting that many of our students who I spoke to over the last few days have said that businesses they quoted on website builds ages ago – are suddenly all ringing up and now asking to go ahead asap.
So our students are busy – with both website builds for other businesses and building/renovating their own websites.
Its pretty obvious that if you have a way to make money whilst working from home you are going to be well set up to ride through this and set yourself up for the future on the other side.
So get online and at least start building some websites. Like I keep hammering away – good cashflow websites are only ever going to go up in value over the coming decade and will be the new real estate style assets you will want to own.
Take one day at a time for the moment, play it safe, and just "baby steps" if you do have a rush of blood to the head and want to start buying websites.
Its what I'm doing.
And on that note, I will run another special live webinar on smart moves you can take during these extraordinary times next week.
Details in tomorrows newsletter.
Stay safe and healthy,
Matt Raad
Thought For The Day
"In the US you had ten bad years in a row (during the Great Depression) and it still turned out to be a pretty good century,"
said Lloyd Blankfein, CEO of Goldman Sachs.