From $2,000 to $9 Million in just 4 Website Flips!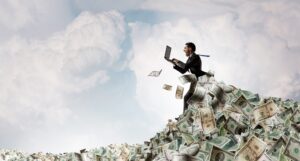 Do you have the big $Multi-million pay day dream? How does flipping a simple $2,000 website (the same kind we teach you to start with) up to a $9 Million sale in just 4 flips sound?
Is this even possible?
Want to learn how to flip websites for big money? Make sure you read my inspirational interview with a world leading broker in $multi-million website sales who has just helped his client do exactly this, Joe Valley from QuietLight Brokers.

You can find the full interview and transcript here:
https://www.ebusinessinstitute.com.au/how-to-flip-websites-joe-valley/
This is a truly amazing story about flipping websites and really worth checking out if you have not already as there are so many lessons here.
I know a bit more of the back story because I spoke personally to Joe about it before the interview and I want to outline some clear lessons here from my end that I believe will help you if you are interested in learning how to flip websites for big profits.
Yes its possible! – Joe's client Victor literally started with virtually no money (he was pretty much broke) and learnt on a very simple $2000 website, the same kind of websites we teach you to buy.
Flip #1: He then renovated/optimized his first $2000 site, improving to the point where he was able to sell it for $7500
Flip #2: With this $7500 he then bought a slightly larger website and repeated the process, renovating to the point where he could sell it for $20,000.
Rinse and Repeat…just keep flipping websites…

Flip #3: You guessed it, with the $20,000 he bought a third site and followed same process and ended up selling it for $220,000
Flip #4: The $9 Million Flip! Its worth understanding what really happened here. This where he really compounded and leveraged his new skills through BOTH building and then buying out his biggest competitor for a couple hundred thousand dollars. So he STARTED a website Plus BOUGHT a website in the same niche and he just dominated it. To the point where he had offers for $5Million!
Within 3-4 weeks he made an extra $4 Million!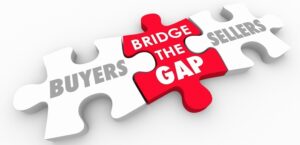 Now of course he got way more than $5 Million – how? By walking away from $5 Million and having a good website broker with real website buyers on board. Victor realised the website was worth more to him because he made $300,000 in one month. So it was a very emotional roller coaster for him to be selling. Luckily he had a good website broker on board – this is something we always recommend and here's why – with the help of the broker (Joe Valley QuiteLight) within 3-4 weeks they had 2 buyers bid up to the eventual selling price of $9 Million! I think this demonstrates the power of having a trusted strategic advisor at your side.
Key Lessons On How To Flip Websites For High Profits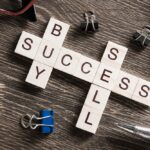 Lesson #1: It can be done! In my life I have only ever needed ONE example of someone doing it and that's enough for me to know it can be done – well here is the perfect example of rags to riches with websites in under 5 years.
Lesson #2:  If you chose this as your strategy you can make more money by selling websites than you often do by operating these websites. This is an impressive potentially life changing strategy, even for us – as you know Liz and I are generally buy and hold with occasional opportunistic website flips so by focusing solely on flipping and our rolling up strategy your end results can be dramatic – especially once you know what you are doing AND in a rising market like we have now. Layer onto this the easy opportunity to raise funds to go really big with this, the sky is the limit here…
Lesson #3: Content sites rock for simplicity and learning off! To quote Joe Valley who brokered the deal: "When you've got semi-passive content sites, I think it's a beautiful thing. If I could just work with content deals all day long, that's brilliant. It's great stuff. The margins are wonderful. The workload is generally low. You just have to be steady and consistent at what you do."
Victor kept to content sites and used the same strategies we teach you on how to buy and renovate websites, nothing complex like e-commerce sites. He optimized them (using the same strategies we teach) and learned how to flip them and roll the money into progressively bigger deals (compounding returns – something we are big fans of).
Lesson #4: The Importance Of A Success Mindset – Victor was very driven and used goal setting techniques to achieve his amazing result. Those that know me, know I am  VERY big on this and attribute most of our success in life to this – its something we are passionate about teaching. For example check out my article here on overcoming fears.
When I spoke to Joe Valley about this it sounded to me like Victor used very similar mindset/goal setting strategies that we use and teach.
As Joe said
"He doesn't have the education that most people have, but he's smarter than almost anybody that I know because of his drive and determination." – Joe Valley, QuietLight Brokerage

Lesson #5: Learn how to sell websites! As Joe Valley said even with a buy and hold strategy you will exit someday. You need to learn the specific digital skills needed to build, buy, renovate and eventually SELL profitable websites. WE TEACH EXACTLY THIS in our digital training courses.
It's a process and most people are not prepared for it. One of the key things we teach entrepreneurs is always be prepared for the endgame ie set up your business the right way for sale from Day 1. In our experience this results in a far more successful website for you long term and of course a far bigger sale price on your eventual exit!
Where Can I Learn How To Flip Websites?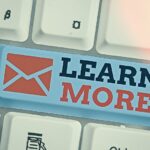 In a nutshell, at the E-Business Institute Australia which is our private digital education company that provides highly practical digital training courses that allow our students to generate income from starting or buying online businesses.  If you want to start learning our strategies for flipping websites very similar to what Victor has done then make sure you check out our free home study course on how to buy and flip websites for profit.
We also cover this topic of how to flip websites extensively at our live digital training events especially our 3 day website investment summit, a student only event. So if you are interested in coming along then you might like to contact us about enrolling in our e-course website training.