Liz (Raad) and I use the free google trends tool a lot especially when it comes to buying websites and doing due diligence on websites. We use the Google Trends Tool when looking at any new online marketplace or niche we are going to enter, or for finding new trending products or topics. It shows us what topics, niches and products are "trending" and therefore how popular they are – this is valuable information to us as digital marketers especially when entering new niches where we need to learn more.
For example we can use it to see how popular a new affiliate offer may be by running the product being promoted through google trends. Recently we were looking at getting into the health supplement niche (again) and specifically "turmeric supplements" – nice niche by the way, the trend or interest is nicely trending upwards so could be good opportunity to promote some turmeric supplements online on a health related website.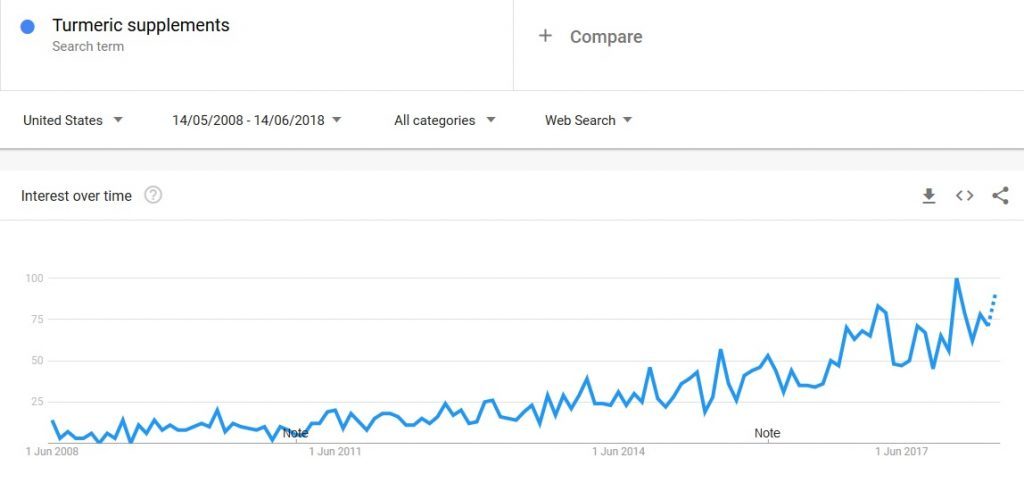 Interesting Alternative Uses For Google Trends Tool
Of course you can also use google trends for other things other than Due Diligence on websites or website niches. Please note I am not giving financial advice here, what I do want to share though is a valuable lesson by example.
As well as investing in website businesses we also invest in shares – generally long term buy and hold just like Warren Buffet. Currently, I like looking around at some of the miners and gold miners as they are making lots of money despite gold being in the doldrums. Many are debt free and very cash-flow positive. As an investor/entrepreneur this interests me.
So I ran the keywords "Gold Stocks" through google trends to see what the worldwide interest is in them – its basically at all-time lows as you can see below…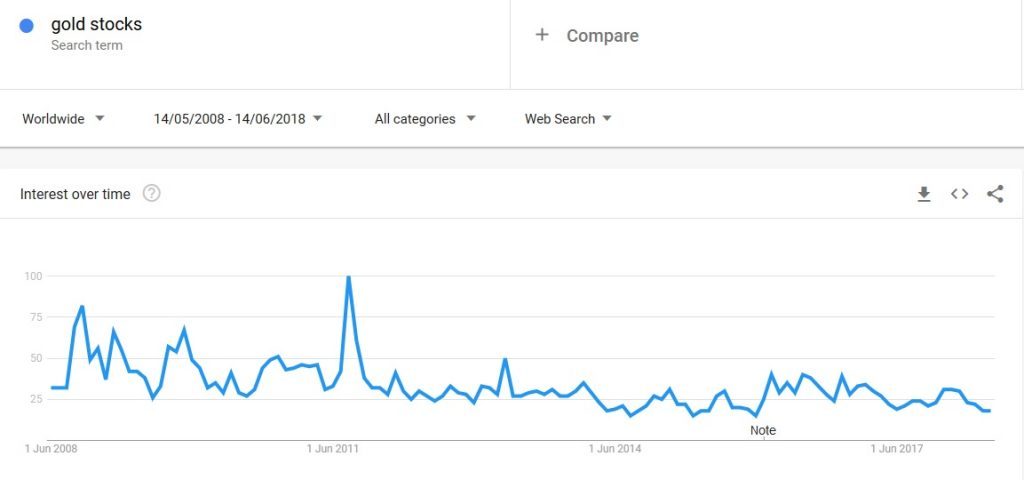 I then used Google trends how I normally would in my keyword research when buying websites: I inputted the keywords "buy gold" to see what current interest is like – and it shows that interest in "buy gold" is at a ten year low.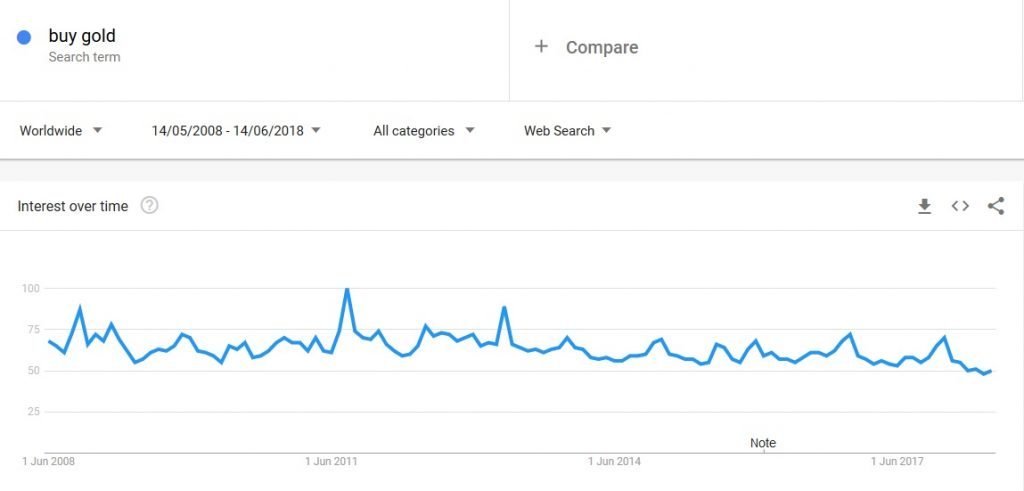 Obviously gold is very out of favour – remember google trends is showing us what the entire worldwide trend is like for searches on that term – its actually very powerful information we all have access to absolutely free! Gotta love the internet and google!
I will leave you to your own interpretation of the fact that gold is out of favour and whether its an opportunity or basket case or not – the main lesson I want you to get is twofold:
1. A reminder of how useful the free Google trends tool can be,
and also
2. How it can be used for all sorts of valuable research that can aide in your wealth creation not just limited to buying and selling websites.